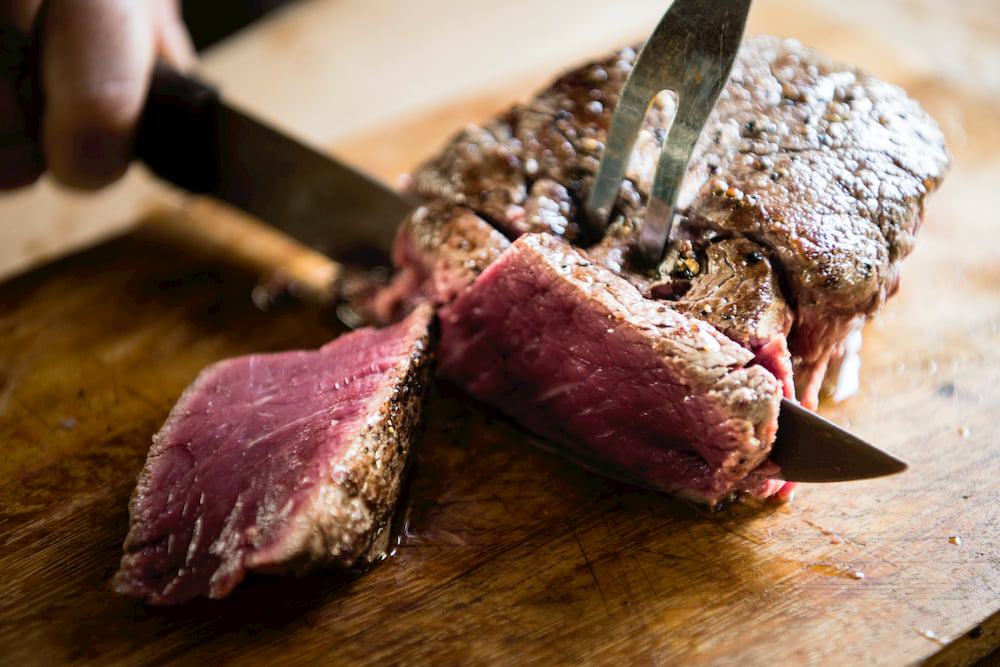 STEP 1
Select the Package and Quantity you would like to start with. We offer a wide range of weights of our meat packages so you can make sure that you have enough for the full family.
STEP 2
We will send you a text reminder the day before delivery in your city and ask you to set out your cooler near your front door. We hand deliver all of our packages ourselves, directly to your doorstep. Your Farm Fresh Northwest Package will be waiting for you on your doorstep the next day!
STEP 3
Enjoy our delicious Dry Aged Beef and All Natural Pork. That's it! From our family farm to your doorstep, every package we deliver is a labor of love, and we can't wait for you to enjoy it with your family.
---
ALWAYS MONTH TO MONTH
Never worry about being locked into a long term contract with Farm Fresh Northwest. You can choose to continue each month, increase or decrease quantity, stop, pause, or simply opt for every other month. Your meat, your schedule. The flexibility is in your hands! We also make sure to send a reminder email to all our customers at the beginning of each month, to give you time to make an adjustment to your package if needed.